SUPPORT FUTURE INNOVATION
INVEST IN KCI
By investing in the KCI, you are providing crucial support that allows us to maintain our programs and continue to train hundreds of our region's teachers so they can go back to the classroom and inspire their students.
Donations at all levels translate into meeting specific needs—whether it is supporting groups of teachers to attend the KCI's year long programs, supporting one teacher, supplying technology, or supporting KCI operations.  Please contact us for more information on how you can allocate your gift to meet our most pressing needs.
HOW TO INVEST
You can make a credit card donation with easy access at our secure foundation website. You will receive an immediate email confirmation of your donation, as well as a hard copy letter.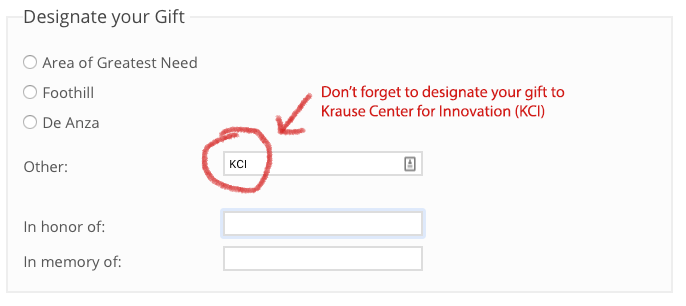 $150
provides three units of classes taken during the school year for one educator
$1,000
provides a computer software license for the KCI Multimedia Lab
$5,000
supports one educator in either the MERIT or FAME program
You can name the school or district you wish to support and/or place your name on the award.
$8,000
provides small equipment and technology tools which we give to our MERIT and FAME participants
$10,000
provides mini-grants for up to 20 MERIT and FAME teachers who submit a viable proposal for technology equipment
$25,000
helps support the evaluation of our programs or supports five educators in either the MERIT or FAME program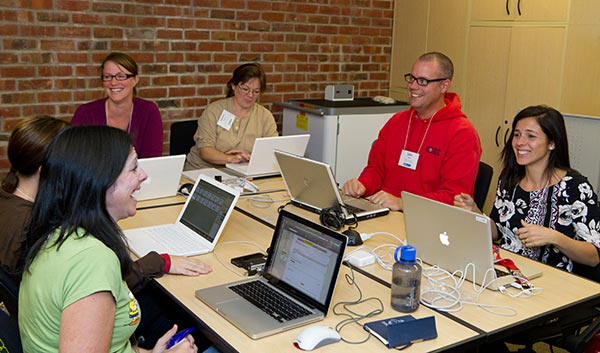 MAJOR DONORS SINCE 2000
Agilent
Beljar Philanthropy
Connie and Bob Lurie Foundation
Dave House Family Foundation
Hewlett Packard
Intrepid Philanthropy Foundation
Krause Foundation
Microsoft
Morgan Family Foundation
Neukerman Family Fund
Noyce Foundation
Packard Foundation
Paisley Family Fund
Rambus
Redderre Foundation
Silicon Valley Community Foundation
Vadasz Family Foundation