DeAnza College Community Education
Workshops in the Makerspace
Get acquainted with the KCI Makerspace while creating a beautiful project to keep or give as a holiday gift.
Doris Mourad, instructor.
Create a Custom-Cut Wooden Bowl
Come exercise your creativity at the KCI Makerspace! In this two-session workshop, you will learn how to use a laser cutter and other hand tools. In the first session, you will learn how to design your bowl, creating circles on the computer and using the laser cutter to cut the wooden circles. You will also learn how to sand, stain and seal the wood. In the second session, you will be cutting and staining the supporting pieces and gluing all of the pieces together to create the final product.
Date: Saturdays, February 15 & 22, 2019. Two sessions - two hours each.
Fee: $ 128.00
All materials will be provided
No prior experience required.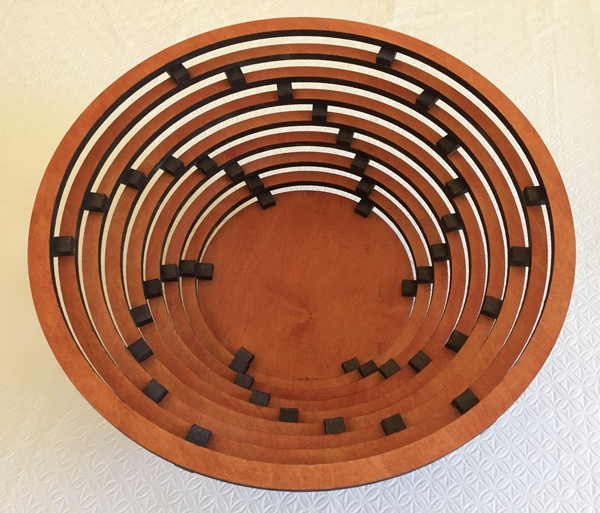 Questions? Contact programs@fhda.edu. Please subscribe (in the footer) to get notified about new workshops.