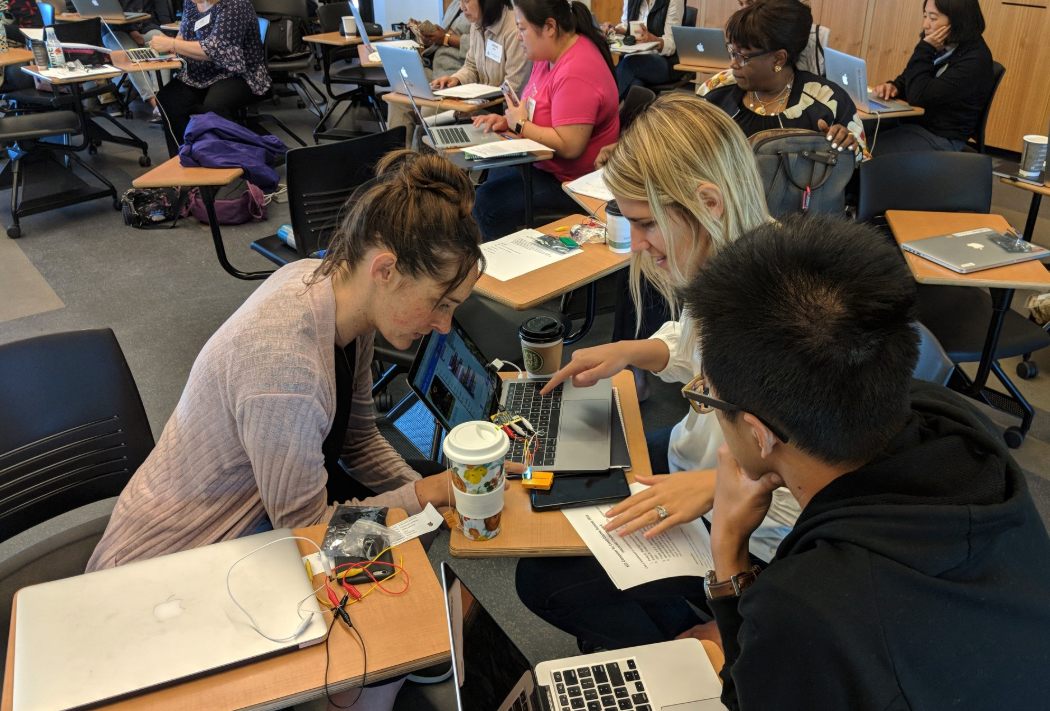 Creating with Chrome
April 27 & 28, 2019
Increasingly, schools are using Chromebooks in the classroom, and the Chrome browser has become a revolutionary tool for schools. The beauty of using Chrome is that any device can run this browser, allowing students to easily and affordably be creative and engaged learners. Conversely, many teachers find themselves falling into the routine of just using Chrome as a way for students to access GSuite and browse the web. This two-day workshop will show how teachers can maximize Chrome or Chromebooks to have students shift from being simple consumers of information to becoming phenomenal creators of content.
Date: Saturday and Sunday, April 27 & 28
Time: 9:00 - 3:30
Location: KCI, Foothill College
PRICING
for two-day event:
$299 full price after 4/1/19
EARLY BIRD: $269 (now until 3/31/19)
BEST DEAL
Join KCI Connects ($50 annual membership), and receive a code to attend this conference for $240! (to join: CLICK HERE)
COMPUTER SCIENCE - new 3-hour workshop
How to Integrate Coding and Math
June 8, 2019
KCI is pleased to announce the next Computer Science Workshop in the series. Join us for a special 3 hour workshop focused on how to integrate coding into your math classes at any grade level. In this session, we'll find out how to achieve #CSforAll by exposing students to Computer Science in their core math classes with block-based and text-based programming languages and activities. We'll spend half the time exploring Scratch, the block-based programming environment to teach coordinates, programming formulas, slope-intercept, and visual patterns and the other half exploring WeScheme and the Bootstrap:Algebra modules that integrate CS with Order of Operations, Functions, Domain/Range, and Transformational Geometry.
This workshop is most appropriate for educators working in grades 3-12.  All coding levels welcome.
The workshop will include a networking lunch with other educators interested in computer science.
Thanks to the generous funding from Microsoft, the workshop AND lunch is available to Bay Area educators for a $25 registration fee.
Questions? Contact Liane Freeman at ude.adhfnull@enailnameerf.
Date: Saturday, June 8, 2019
Time: Workshop 9am to 12 noon / Lunch noon to 1pm
Location: KCI, Foothill College
Cost: $25.00