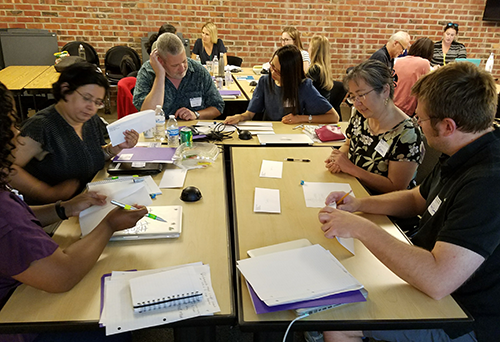 Computer Science Professional Development for All
Computer Science Crash Course for Educators (4 1/2 day workshop)
Enjoy becoming a student again and fall in love with computer science! The Computer Science Crash Course will help you gain CS content knowledge and strengthen your coding skills in either Python or Scratch—you choose. Led by current computer science teachers who will demonstrate best teaching practices based on many years of experience, this differentiated course uses a variety of leveled activities and coding challenge sets to encourage middle and early high school teachers (grades 5-9) in all subject areas to advance their own learning. With K-12 CS standards-aligned lessons on algorithms, data, the Internet, and the impact of computing, you will discover that computer science is more than coding. You will also gain exposure to the many available tools and open curriculum resources that you can apply to your particular classroom needs.
You do not need any prior computer science experience. All levels welcome.
You will receive a certificate for 30 hours of professional development.
Half Day Workshops
Half Day CS Workshops will be scheduled periodically. Information on how to sign up can be found HERE. Or contact Liane Freeman at ude.adhfnull@enailnameerf.
Scratch or Python Coding Workshop -  'hackathon' style
Python and micro:bit Workshop
Physical Computing using the micro:bit and Arduino
Introduction to Python for Educators
Introduction to JavaScript - Designing for the Web
Integrating Coding in the K-5 Classroom
Integrating Coding in the Middle School Classroom
Computational Thinking Workshop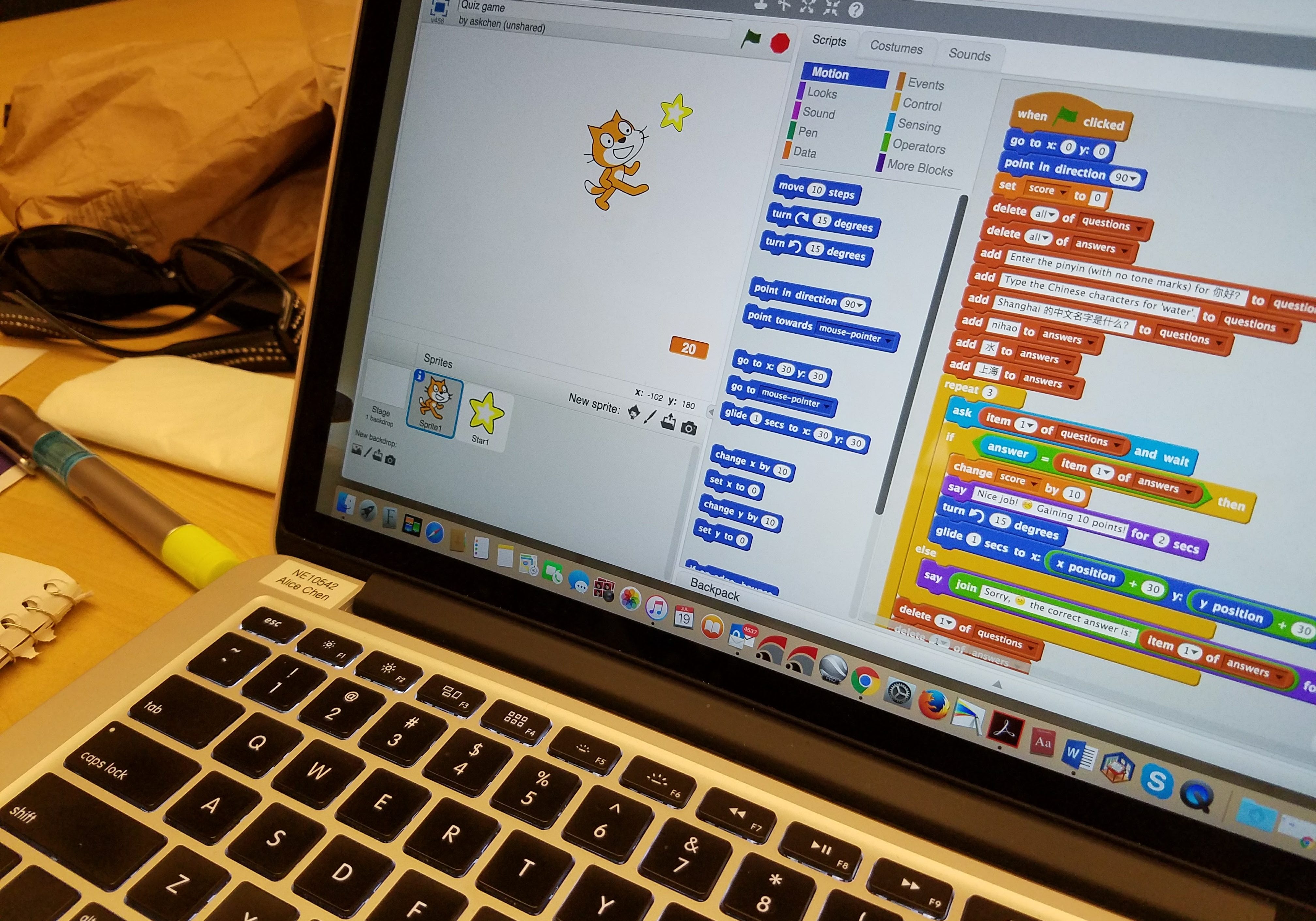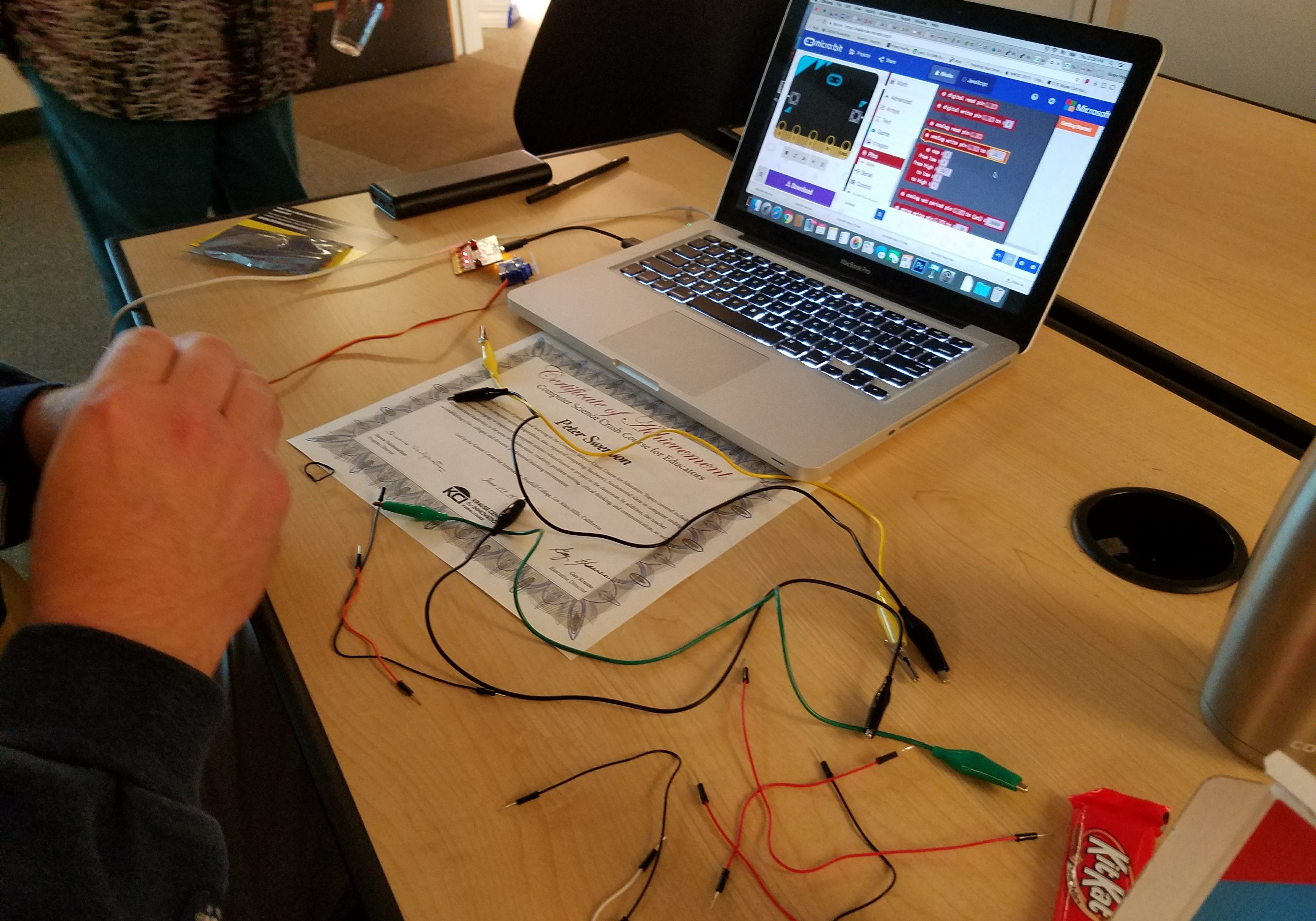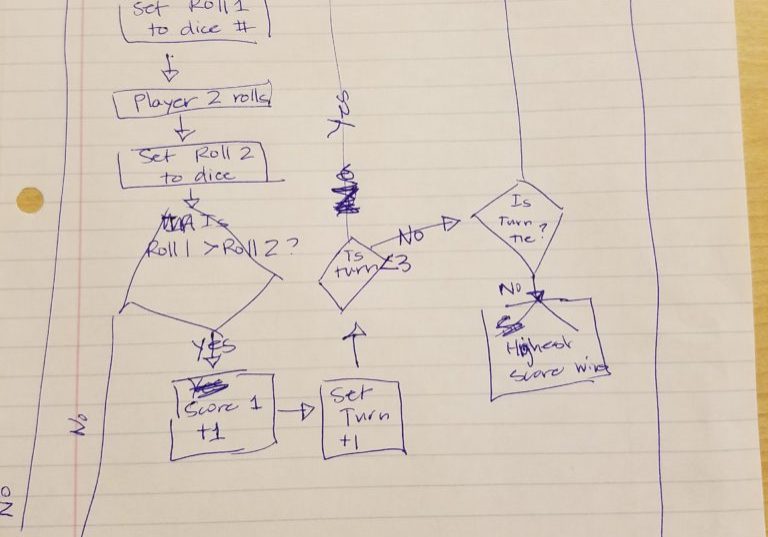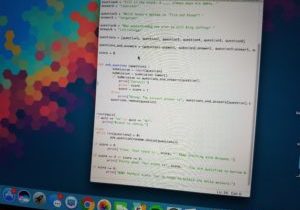 100%
RECOMMENDED
by teachers who attended KCI Computer Workshops
Testimonials
The KCI Computer Science program has a STRONG record of success. Sample testimonials below show the positive reviews from teachers who have attended previous workshops.