Summer 2020 Cohort applications accepted until full or no later than April 20.
For more information about any of the KCI programs, please contact programs@krauseinnovationcenter.org.
A Blended Learning / Professional Learning Program
for 4th-5th Grade Math Teachers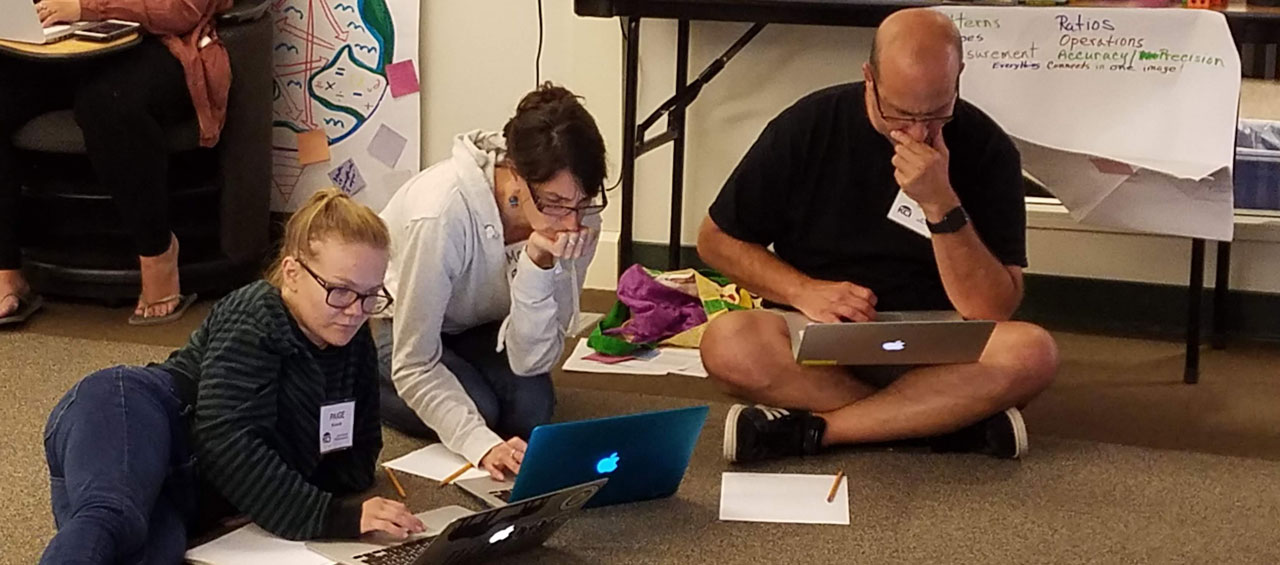 Based on KCI's well established FAME program for middle and high school teachers, EMPowered helps build your math content expertise for teaching 4th-5th graders, as well as introduces tools and methodologies to use in your classroom to engage students in math. You will explore the Eight Mathematical Practices while also learning how to use computer and web-based technologies to support teaching and learning. you will explore operations and algebraic thinking, fraction and base ten number and operation concepts, measurement data and geometry with an emphasis on topics that students often find challenging, while learning how to use technologies to support teaching and learning of mathematics.
Do you want to...
deepen your understanding of the Eight Mathematical Practices?
learn additional strategies for teaching mathematics?
use computer and web technologies in math instruction to engage and motivate learners?
deepen your Common Core Understanding?
Schedule
The EMPowered program consists of an orientation in the spring, and a summer institute comprised of six face-to face days with the remaining 24 hours of the summer program conducted online. After the summer institute, the learning and professional development continues in the academic year program with four EMPowered follow-up sessions designed to help you implement instructional changes, discuss real experiences, develop best practices, build a professional learning community, and address additional math content and technology topics.
Spring Orientation
ONLINE
EARLY JUNE
Summer Intensive
JULY 15 - 17 and
JULY 20 - 22, 2020
6 days face-to-face at KCI
Summer Online
COMPLETE BY AUG 21
24 additional hours online learning required during the summer
Follow Up Sessions
DURING THE ACADEMIC YEAR
usually a Saturday in October, November, February, and March
Additional Units
SUMMER 2020, FALL 2020, OR WINTER 2021
two units required, your choice of FASTTech courses