We've brought together some of the most talented and experienced professionals with extensive backgrounds in the educational and corporate spheres with the goal of improving education in our communities.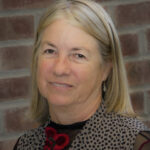 Executive director, Gay Krause, founded the KCI in July 1998. Gay was responsible for developing and implementing the initial vision to serve K-14 educators in professional development activities. She also led the effort to restore the former Space Science Museum into a fully equipped technology facility to serve K-14 educators, Foothill students, and the community. The KCI is available for professional development activities 24/7 both in-house and on-line throughout the state of California.
Prior to July 1998, Gay was a principal of both elementary and middle schools in the Mountain View Whisman School District. Gay served as teacher, middle school counselor, assistant principal and principal for 10 years. Gay received her B.S. degree from The Pennsylvania State University in education and special education, her M.S. degree from the University of Virginia in counseling psychology, and a credential in administrative leadership from San Jose State University and San Francisco University.
To discuss funding and sponsoring KCI projects, contact Gay.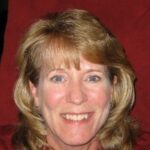 Liane serves as the Director of Strategy and Marketing at the KCI. She works with the leadership team to develop and drive strategic initiatives, as well as the marketing/communications efforts of the organization. Liane is an experienced manager whose career has spanned software, energy, and education. Most recently, she held a number of management positions with Intuit, including Director of Information Management and Design, Small Business Division, where she led a team of 50 to significantly streamline and optimize customer interaction with the company. Prior to Intuit, she held leadership positions with the non-profit Electric Power Research Institute (EPRI) and was responsible for customer service and communications, product marketing, marketing communications, and account management. Throughout her career, she has managed cross functional teams working on large, complex projects. Liane has B.A. and M.A. degrees in English, as well as a teaching credential, from San Jose State University.
Kas is the current Teacher in Residence at the KCI. She is in charge of curriculum development, course management, and instruction. She is also the Director of the KCI's Makerspace and Makerspace programs. Kas has long been a KCI affiliate, being a 2012 MERIT Fellow, the miniMERIT Program Director for several years, and a guest instructor in many programs. Most recently, she has been an adjunct faculty member for Foothill and a Lead Maker in the KCI's Makerspace before stepping into her current role.
Kas comes to the KCI from a background of sixteen years teaching high school, the last twelve in the East Side Union High School District in San Jose. As a teacher of Film, Media, and English, she has run the Yearbook along with a daily broadcast television show for several years. Kas has also served as the WASC Coordinator, the Professional Development Coordinator, and a Department Chair at her school site. Most recently, she was one of the co-founders and the Director of the Quicksilver Innovation Program (QuIP), a small learning community for freshmen and sophomores that focuses on cross-curricular and project-based learning. Kas has a B.A. in Literature from UC Santa Cruz, an M.A. in Educational Best Practices and an M.A. in Educational Leadership from San Jose State University, as well as an administrative credential, and a single subject teaching credential in English with a supplementary authorization in Graphic Arts.
Contact Martha for general questions or assistance.