The media lab is open to students, instructors, and members of the community.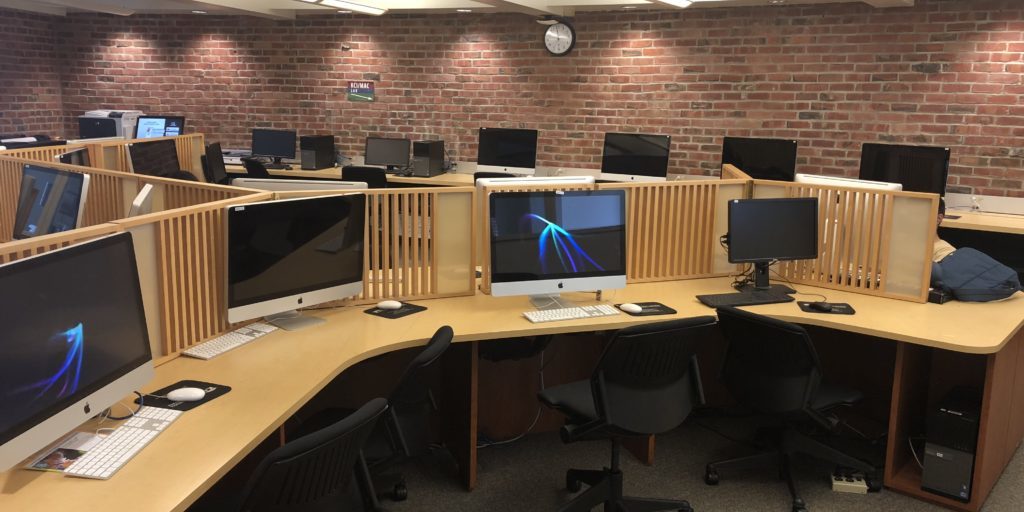 Open Media Lab Rules
Please sign in and out using the computer at the front desk
No cell phone use allowed
Group study allowed in the Cyber Café or in the area outside the gallery
Food and drinks are not allowed in the lab
Printing
Printing is available to Owl Card holders. When a card is issued an FHDA student cloud account is created where the printing transactions will take place. Students add money in $5, $10, $15, or $20 increments to the account and may upload and store documents to be printed at selected print stations across the campus.
Prints cost 15¢ per page for black and white and 50¢ for color
The only available print size is Letter (8.5" by 11")
The Campus Center and the Smart Shop are the only locations that support color printing
At the KCI, a scanner is available next to the print station which supports accessibility needs
For more information, including the location of the print stations: