Foothill College's Own Community Makerspace is Hosted at the Krause Center for Innovation!

Located in the lower level of the Krause Innovation Center, the KCI Makerspace provides our community with the resources to design and make using a variety of computer-aided design and manufacturing and other tools. We serve a range of constituents: Foothill students and staff, local area educators and the broader San Mateo and Santa Clara counties. We provide not only the tools but the courses, certification, events and social support to get you making.
Members must participate in an orientation and be trained to use the various tools.  Once trained, members can use the shop's machines, including laser cutters, 3D printers, sewing machines, vinyl cutters, soldering irons, hand and power tools, and much more. Membership includes training on all of our equipment and member-only workshops.
Orientation, Training & Courses
Orientations are conducted Mondays (12:00) and Thursdays (2:30). We have multiple informal non-credit machine training sessions and topical workshops for our Makerspace members multiple times a month.
We teach Foothill College courses every quarter. Classes can be taken by Foothill students, high school students, community members and teachers. Note that all Foothills classes require a minimum of 20 students to run.
Makerspace Coordinator Certificate
The Makerspace Coordinator is a certificate program that is designed for people who are seeking employment in fabrication laboratories and makerspaces within community centers, libraries, and educational settings. The program provides instruction and support for building models and prototypes, strategies to spark innovation and invention, and creative problem-solving and collaboration.
Open Makerspace Hours
The KCI Makerspace is typically open 6 days per week to members who have completed a minimum of our New Member Orientation and the training for the machine they plan to use. Experienced makers and staff are available to provide assistance during our open hours.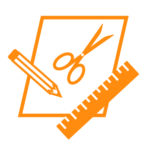 Crafting
Using tools and a variety materials to create or decorate a variety of items by hand.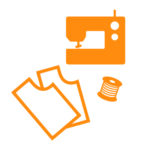 Wearables
Using tools, machines and electronics in the creation or enhancement of items which can be worn.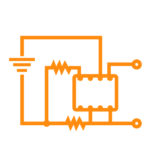 Electronics
The creation of items using electrical circuits or devices using transistors, microchips, and other components.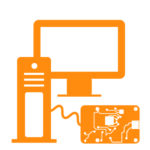 Computing
The use of microcontrollers and computers to create items which provide specific functions and uses.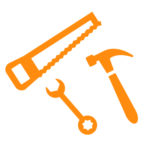 Physical Design
The use of a variety of tools to create or build items using wood, metal, and other items to provide a specific function.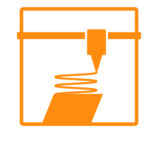 Fabrication
The use of specialized machines, connected to a computer, to create items for a specific purpose.