Event At-A-Glance
Date: October 17, 2021
Time: 11am-2pm PST
Cost: Free (Max. 100 guests)
Location:  Shoup Park, Patriot's Corner -- 400 University Avenue, Los Altos, CA 94022 (In-Person)
Join the KCI Family of Learners as we come together to celebrate the joyful 20th anniversary of the Krause Center for Innovation. Enjoy delicious barbeque and fabulous alumni company!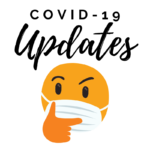 If you have tested positive for COVID-19, are waiting for COVID-19 test results, are showing COVID-19 symptoms, or if you have had close contact with a person who has tested positive for or who has symptoms of COVID-19, please refrain from attending the event.
Even outdoors, individuals throughout Santa Clara County are recommended to use face coverings if they are in crowded areas (as of September 1, 2021). Please be aware, masks are still required for all unvaccinated individuals in indoor public settings and businesses.
We will continue to monitor the SCC and CDC recommendations and include those here.