Virtual Training
(maker)SPACE Winter 2021
January 8, 2021

-

August 7, 2021

Virtual Training

$1500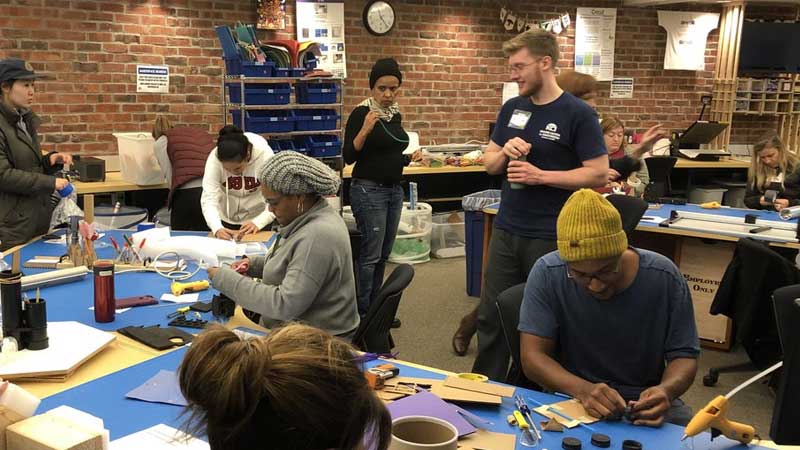 The (maker)SPACE—Supporting Prototyping And Creativity in Education—program is designed for people who are interested in honing their maker skills and are seeking employment in fabrication laboratories and makerspaces within community centers, libraries, and educational settings. The program provides instruction and support for building models and prototypes, strategies to spark innovation and invention, and creative problem-solving and collaboration.
Participants will learn how to use all of the essential tools of a Makerspace, including 3D Printers, laser cutters, vinyl cutters, CNC machines, electronics, and hand/power tools. With the included starter pack of materials and a yearlong membership to the Makerspace, participants will have plenty of opportunities to practice new skills and will enjoy access to ongoing support from a dedicated and skilled staff.
As part of the program, participants will complete all of the courses required to earn the Makerspace Coordinator Certificate. This certificate— currently the only one in California that is state-approved—is ideal for classified and certificated personnel at school sites, community center volunteers and employees, librarians and assistants, and anyone interested in becoming a creative and collaborative member of a makerspace.