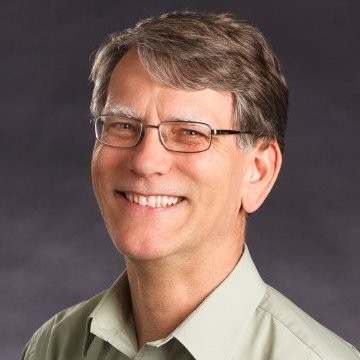 Curriculum developer, teacher trainer, and design thinker
"Greg Brown is a Stanford-trained design thinker with a passion for hands-on learning and a penchant for problem-solving.
While Greg was a Silicon Valley R&D manager, he directed projects in robotics and global technology training.
At The Tech Museum, Greg created The Tech Challenge, a STEM event that has inspired over 100,000 students, and has remained a flagship program at the museum for more than 30 years.
At RAFT, Greg developed engaging hands-on learning experiences for use in any setting, and delivered practical training programs for educators of all types.
Now, Greg is engaged with a successful consulting practice. He was a main writer on the team that successfully produced Green Ninja, a new NGSS curriculum approved by the California Department of Education.
Greg is proud to be an instructor for the Krause Center for Innovation at Foothill College, where he develops and leads teacher training programs on science, engineering and design thinking."
NGSS
CS Workshops
Cybersecurity Workshops
Data Science Workshops
Instructor Micro-Certifications
Registered Professional Engineer
YouCubed Training
Higher Ed
Teacher Ed
District/County Leadership
Blended learning
Coaching
Design Thinking
Innovative Frameworks
Leadership
Makerspace
Math Best Practices
NGSS
Online learning
SEL
STEAM Integration
Tech Integration