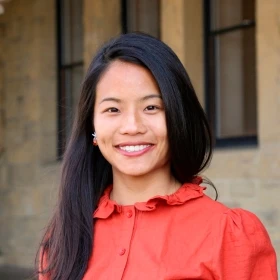 Melanie Leung-Gagné is a Research and Policy Associate at the Learning Policy Institute, where she works with quantitative data to understand inequities in education and find policy strategies to address them. Recently, she has been working on understanding the challenges faced by school leaders and how they explain high principal turnover rates.
Prior to joining LPI, Leung-Gagné interned at the Sheikh Saud bin Saqr Al Qasimi Foundation for Policy Research in the United Arab Emirates, where she conducted research on boys education and the role of philanthropy in education. She also served as an intern education consultant for a college in southern India, conducting mixed-methods research and workshops to boost student engagement. Previously, Leung-Gagné worked as a teaching assistant, social entrepreneur, and journalist in Hong Kong.
Leung-Gagné holds an M.A. in International Education Policy Analysis from Stanford University and a B.Sc. in Journalism and Communication from the Chinese University of Hong Kong.