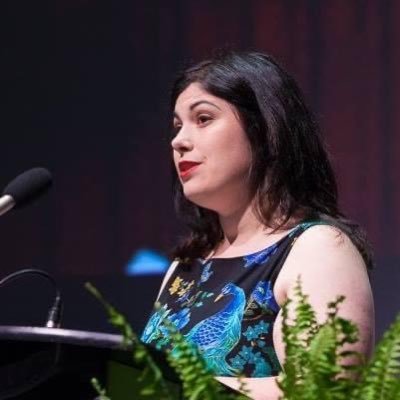 Anglophone School District - South, Saint John, New Brunswick, Canada
Saint John, New Brunswick,
Sarah Rankin (she/her) is an Educator and Technology Coach from Saint John, New Brunswick, Canada. A Microsoft Certified Educator, Sarah has taught a wide variety of subjects over her career and has trained over 2000 teachers from around the world. She enjoys supporting teachers in creating future-ready, accessible, and engaging learning opportunities for students that encourage creativity and innovation. In June 2022, Sarah presented for the first time at ISTE Live, an international educational technology conference hosted by the International Society for Technology in Education on fostering student-created augmented reality scenes and collaborative coding with micro:bits.
Instructor Micro-Certifications
Adobe Creative Educator
Apple Teacher
Edpuzzle Certification
Flipgrid Certified Educator
Lumio Certified Trainer
micro:bit Champion
Microsoft Certified Educator
Microsoft Innovative Educator
Nearpod Certified Educator
SMART Innovator
Wakelet Certification
Primary (Tk-2)
Elementary (3-5)
Middle (6-8)
High School (9-12)
Higher Ed
Teacher Ed
District/County Leadership