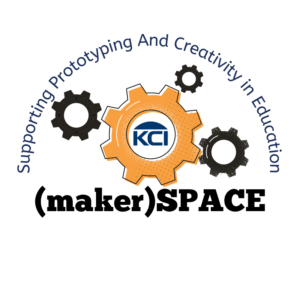 Summer 2021 cohort application window is now open! 
For more information about any of the KCI programs or to register a district team, please contact programs@krauseinnovationcenter.org.
What is the (maker)SPACE Program?
The (maker)SPACE—Supporting Prototyping And Creativity in Education—program is designed for people who are interested in honing their maker skills and are seeking employment in fabrication laboratories and makerspaces within community centers, libraries, and educational settings. The program provides instruction and support for building models and prototypes, strategies to spark innovation and invention, and creative problem-solving and collaboration.
Participants will learn how to use all of the essential tools of a Makerspace, including 3D Printers, laser cutters, vinyl cutters, CNC machines, electronics, and hand/power tools. With the included starter pack of materials and a yearlong membership to the Makerspace, participants will have plenty of opportunities to practice new skills and will enjoy access to ongoing support from a dedicated and skilled staff.
As part of the program, participants will complete all of the courses required to earn the Makerspace Coordinator Certificate. This certificate— currently the only one in California that is state-approved—is ideal for classified and certificated personnel at school sites, community center volunteers and employees, librarians and assistants, and anyone interested in becoming a creative and collaborative member of a makerspace.
See the information below for upcoming registration dates, program information, and frequently-asked-questions.
Our SPACE program has taken on a new shape during the pandemic! Participants are getting more and more creative while also embracing a "maker mindset."
What's Included in the Program Cost?
All ten courses (18 units) required for the Makerspace Coordinator Certificate, including registration and enrollment fees, parking fees, and unit fees (approximately $800 value)
A one-year full-access membership to the Makerspace ($1400 value), including access to all equipment, specialized trainings, and on-demand staff support, along with members-only events and discounts (due to COVID closure, membership will be extended through 2023 for current cohorts)
All materials, tools, and textbooks required for the program, including a personal 3D printer to keep
Nine full days of face-to-face instruction, which includes hands-on design-oriented activities and basic training on all major makerspace machines
Access to instructors and guest lecturers who are experts in their fields and have direct experience with Makerspace coordination
A cohort of dedicated and creative peers to provide ongoing support, idea and resource sharing, and a strong maker community
 Total Program Value
over $2500
COST TO PARTICIPANTS
$1500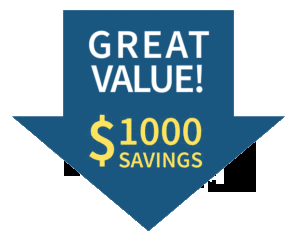 LINC 82A - Intro to Designing Instructional Technology Projects, 3 units
LINC 77A - Design Thinking Process, 2 units
LINC77D - Design Thinking Challenges, 2 units
LINC 78A - Computational Thinking for Educators, 2 units
LINC 73H - Adobe Illustrator Overview, 1 unit
LINC 78B - Block-Based Coding Concepts, 2 units
LINC 84A - 3D Design Process, 2 units
LINC 60K - Game-Based Learning, 1 unit
LINC 59: Integrating 21st Century Skills into Instruction, 2 units
LINC 57: Designing Learner-Centered Instruction, 1 unit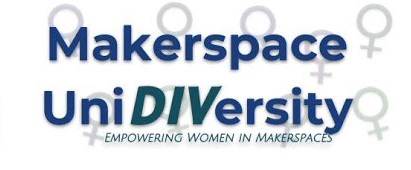 When you look at Makerspaces and the experts in the spaces, often, they lack diversity.
We, at the Krause Center for Innovation, would like to see a diverse workforce in these creative and collaborative work spaces.
Let's bring diversity to the makerspaces of the nation.
The Cisco UniDIVersity sponsorship is open to residents of California who are women, especially women of color, women who have served in the military, and women with special needs (i.e., learning or physical disabilities).
This sponsorship is for the 9-month (maker)SPACE program, with nine 1.5 day live trainings. The rest of the instruction takes place asynchronously via an online learning platform.
The only cost to you is a non-refundable $75 registration fee. You will receive training and a total of 18 quarter units from Foothill College through this program; program costs to participants are covered by a generous scholarship from Cisco.
Application link is at the top of this page. Applications for the Spring 2021 cohort close February 28.
Program Structure
Nine Friday evening meetings once per month between March and December 2021.
Nine all day Saturday meetings once per month between March and December 2021.
Weekly online coursework, approximating 1-2 hours per week.
Frequently Asked Questions