FAME's immersive experience for the Summer 2020 cohort will be online. No travel required!
For more information about any of the KCI programs, please contact programs@krauseinnovationcenter.org.
Mathematics Made Relevant
A BLENDED Professional Learning Program for Math Teachers Grades 6 - 12
Do you want to...
deepen your understanding of the Eight Mathematical Practices?
learn additional strategies for teaching mathematics?
use computer and web technologies in math instruction to engage and motivate learners?
deepen your Common Core Understanding?
The FAME program is designed to increase teachers' content knowledge and teaching skills in key pre-algebra, algebra, and transformational geometry concepts in grades 6-12. FAME also promotes and encourages the use of technology in instruction to support mathematics teaching and learning and is Common Core aligned, giving teachers added skills in implementing the Common Core State Standards.
Teachers will explore ratios and proportional reasoning, expressions and equations, algebraic functions and transformational geometry concepts with an emphasis on topics that students often find challenging to master while also learning how to integrate computer and Internet technologies (e.g., GeoGebra, spreadsheet software, and virtual manipulatives) to support teaching and learning.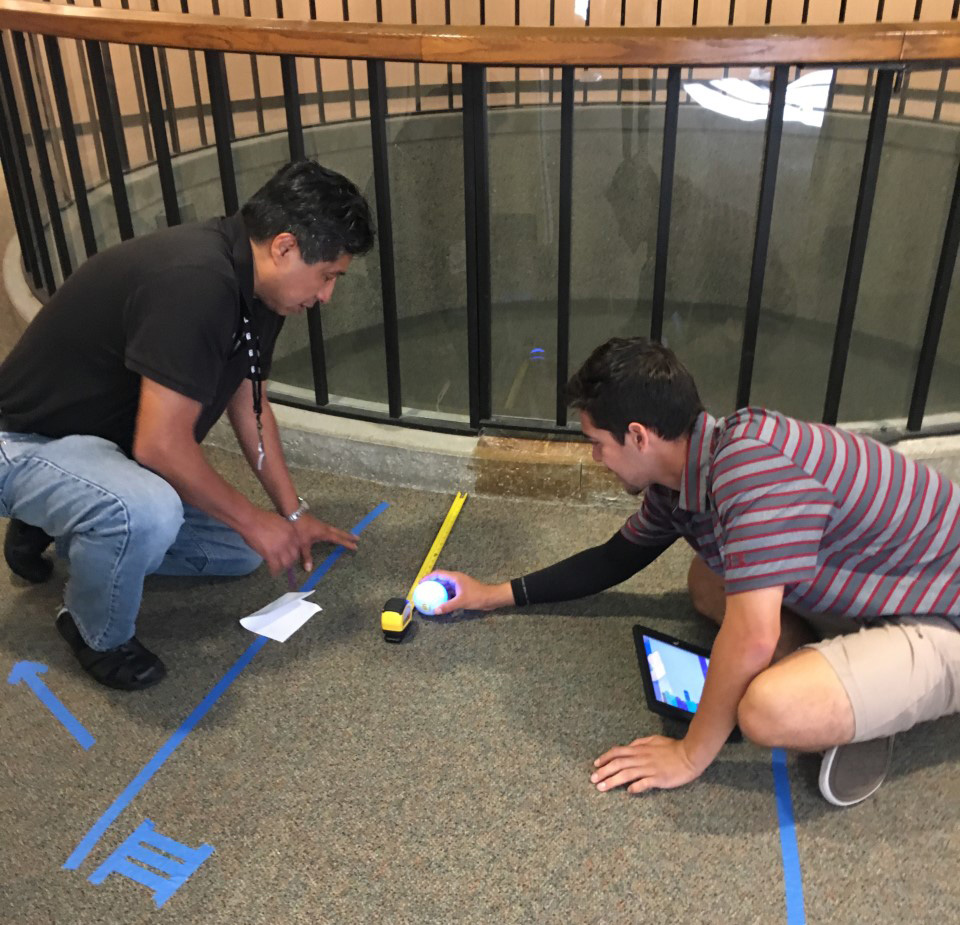 Schedule
The FAME program consists of an orientation in the spring, and a summer institute comprised of five days of synchronous, live online instruction. FAME continues with four follow-on sessions during the academic year. The program is conducted fully online, no travel required.
During the Summer Intensive dates, it is expected that participants will be available for synchronous, live instruction. It will be instructor-facilitated and will range from participant presentations to whole-class or small group discussion. Otherwise, it will be expected that participants engage in asynchronous group or individual work to complete the requirements of the program.
Additionally, to further your learning, the program requires an additional two-units of LINC courses  at Foothill College (online or in-person). The program includes four follow-up sessions during the academic year (typically on Saturdays) that are designed to help implement instructional changes, build a professional learning community, and address additional math content and technology topics.
Spring Orientation
ONLINE
EARLY JUNE
Pre-work will be provided by June 26th, 2020.
Summer Intensive
MONDAY THRU FRIDAY
JULY 27 - 31, 2020
5 days of synchronous, in-person online instruction
Summer Online
COMPLETE BY AUG 20
24 additional hours online learning required during the summer
Follow Up Sessions
DURING THE ACADEMIC YEAR
usually a Saturday in October, November, February, and March
Additional Units
SUMMER 2020, FALL 2020, OR WINTER 2021
two units required, your choice of Foothill College courses