The Krause Center for Innovation's five-day "mini-MERIT" Educational Technology training is based upon our long-running, successful MERIT (Making Education Relevant and Interactive through Technology) Program.
Mini MERIT Key Facts
A one-week intensive program tailored to a district's educational technology goals, starting with a Needs Assessment to understand teacher skills and needs. Up to five instructors conduct the program, each bringing their own perspective of proven, successful classroom educational technology integration.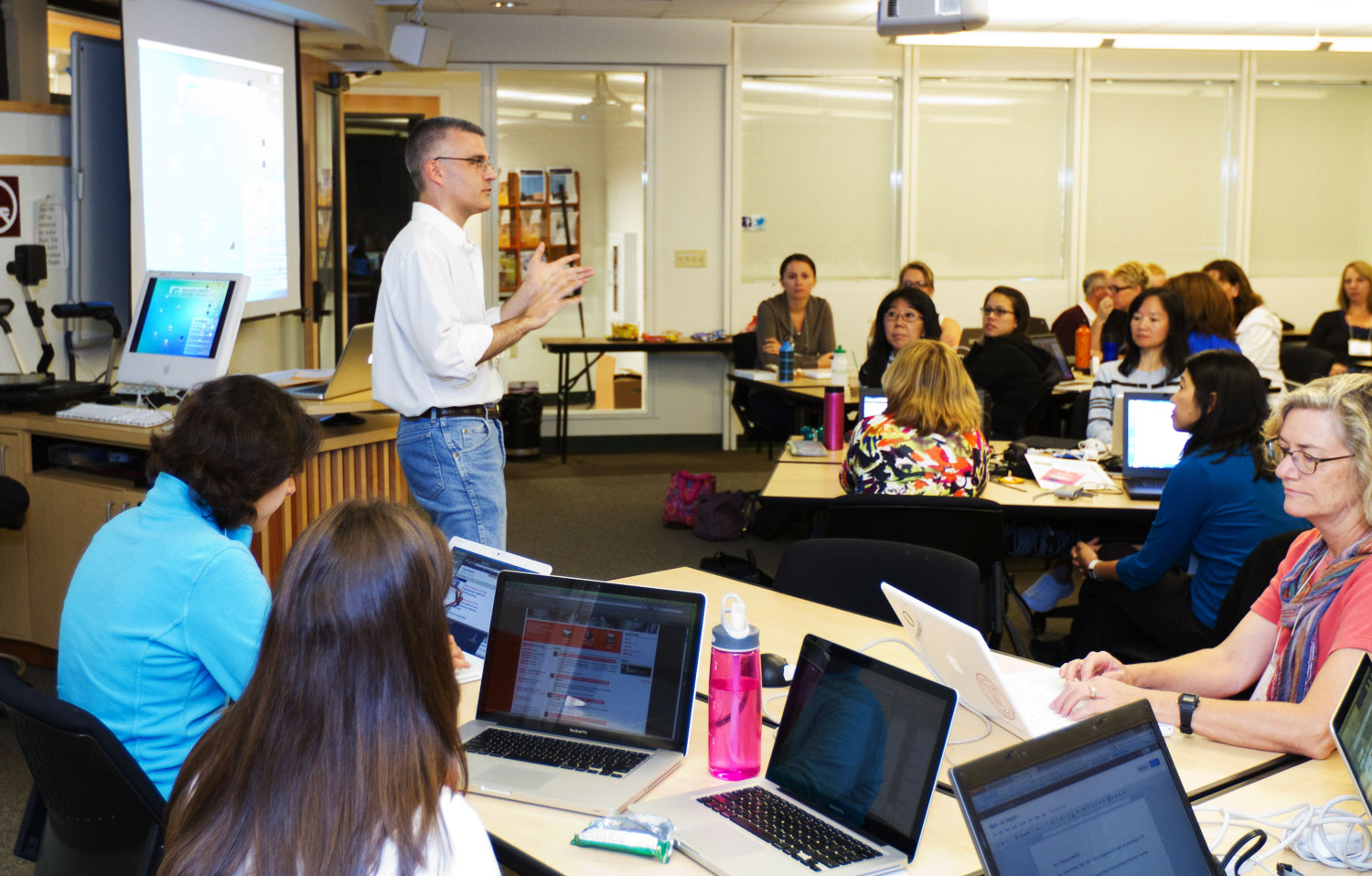 Topics
Structured to bring educators up to speed on topics that include:
Integrating online and tablet apps into curriculum
Student and educator collaboration tools
Digital media and empowering student voice
Flipped classroom techniques
Blended learning techniques
Student-centered learning activities
Online resources
Social media - for students and educators
Digital citizenship and digital literacy
Approaches
Hands-on, minds-on learning I cognitive knowledge and technical skill development
Student (teacher-participant) centered environment
Hands-on, constructivist approach providing many opportunities for teachers to create and develop classroom projects
Taught by experienced classroom instructors bringing real-world applications to the training environment
Peer coaching opportunities
Integration of Common Core State Standards
"Cohort" approach - bringing 15 to 30 (or more) like-minded people together to learn how to effectively integrate ed tech into their curriculum
To learn more about KCI Mini MERIT program