Preparing Teachers with 21st Century Technology Skills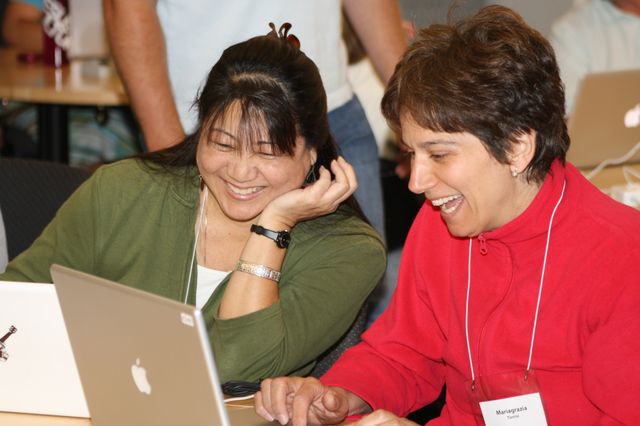 Based on the KCI's expertise in providing high quality professional development programs, schools and districts are increasingly engaging the KCI to provide  PD programs that are tailored to a school or district's specific needs. The goal of these programs is to prepare teachers to implement 21st century technology skills into daily instructional practice through an intensive process of learning how to implement a variety of hardware and software tools, including free web 2.0 applications. These engagements take many forms and vary in length, depending on the needs and goals of the schools and districts.
Preparing Teachers to Implement Common Core Standards
Schools and districts are just now preparing for the advent of common core standards and what impact they will have across all disciplines and curriculum.  Not only are technology skills critical to implement common core, they are key to improving teacher productivity, improving student learning outcomes, and improving teacher and student engagement.
Tailored Programs developed to Meet School and District Needs and Goals
The KCI has developed models to engage with schools and districts to support their professional development needs.  One option provides continuing education units (CEU's) for participating in the program, paid for either by the school/district or the individual teacher, and allows teachers credit on their school district salary schedule.  Some schools/districts are not interested in their teachers receiving CEU's.  In this case the KCi offers a custom contract education option.  For both approaches, the KCI conducts an assessment to understand the needs of the teachers to shape the most appropriate program curriculum.  This assessment results in a tailored program to meet the school/district's specific professional development goals.  The KCI staff work with the school/district to determine the format, length, and cost of the program.
To learn more about KCI Tailored PD programs