Corporate Team Building Events
Team Building Activities in our State-of-the-Art Makerspace
Hold your Next Offsite at the Krause Center for Innovation
Spend a morning or afternoon learning about design thinking, solving problems using state-of-the-art makerspace tools, and engaging in playful competition with colleagues. A catered lunch is available for your team to enjoy in this scenic setting in the hills above Silicon Valley.
During your team building offsite, your team will have access to tools and materials in our Makerspace, including 3D printers, routers for sophisticated laser cutting and etching, computers that include software tools for beginners or advanced designers, and a rich variety of other tools.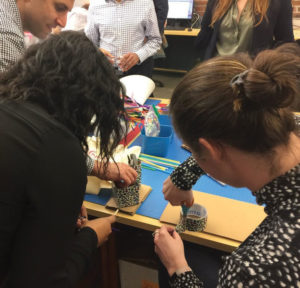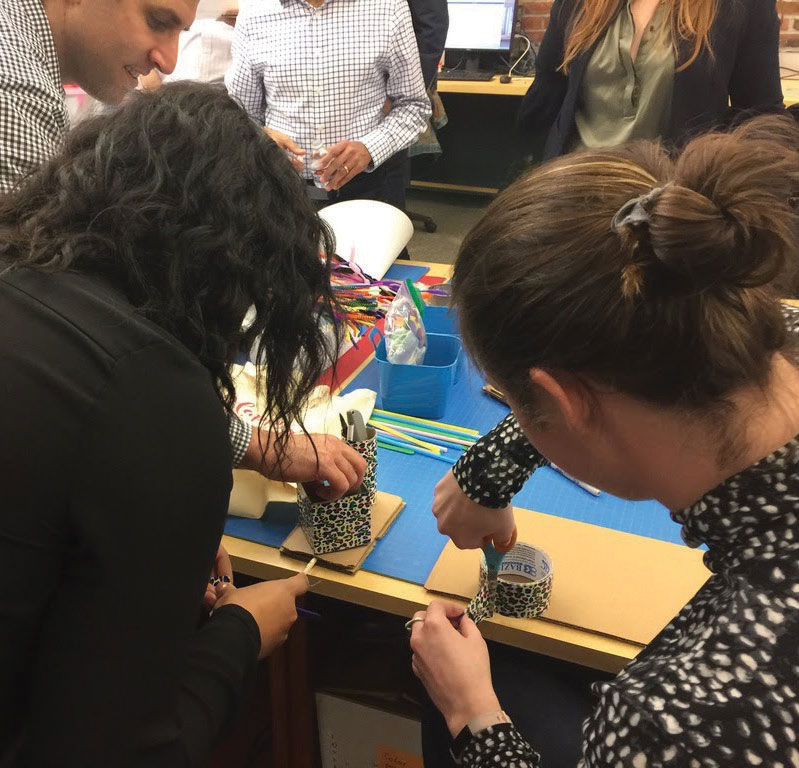 "This was the first time in months that I totally ignored my phone for over three hours."
Practice Design Thinking
Working in small teams, participants will design and prototype solutions to real life problems. Following design thinking best practices, they'll collaborate using a combination of computer design tools, hardware products such as printers and cutters, and an array of traditional DIY tools.
Strengthen Your Team as they Play, Design, and Learn Together
Along the way, team members discover their creative ability, work with colleagues in new ways, and have a fun-filled time in this beautifully designed facility. KCI staff members lend technical expertise and manage the complete process from beginning to end.
Learn from Leaders in Professional Development
KCI has championed curriculum innovation and supported educator best practices for two decades. We set the gold standard for professional development training that implements new teaching methodologies and use of technologies in the classroom. We are certified to train people to receive the Makerspace Certificate awarded by the State of California.
Book a Team Building Event
Over half of KCI's funding is supported by grants and donations from individuals, organizations, and businesses. Your team building activity fee goes directly to support the continued use of its makerspace as a professional development workshop and a site where individuals can turn their designs into products.
Team Size
up to 30 people per session
Rates & Booking
Complete the Event Inquiry Form below or call (650) 949-7180 for more information; rates include a 3-hour team building activity session; catered lunch available for an additional fee.
engaging in a design challenge
finishing a challenge project
enjoying one of KCI's outdoor areas
setting up a 3D printer to start a project
fine tuning calibration for a laser cutter project