CARES Act Funding Process
In response to the unanticipated needs of schools and districts throughout the country for financial intervention due to the COVID-19 pandemic, the US Congress passed the CARES Act back in April 2020. States have recently gained access to these funds, and we want you to know about it.
Congress set aside approximately $13.2 billion of the $30.75 billion allotted to the Education Stabilization Fund through the CARES Act for the Elementary and Secondary School Emergency Relief (ESSER) Fund. This funding will provide local educational agencies (LEAs) with emergency relief funds to address the impact that Novel Coronavirus Disease 2019 (COVID-19) has had, and continues to have, on elementary and secondary schools across the nation.
– CARES Act ESSER Funding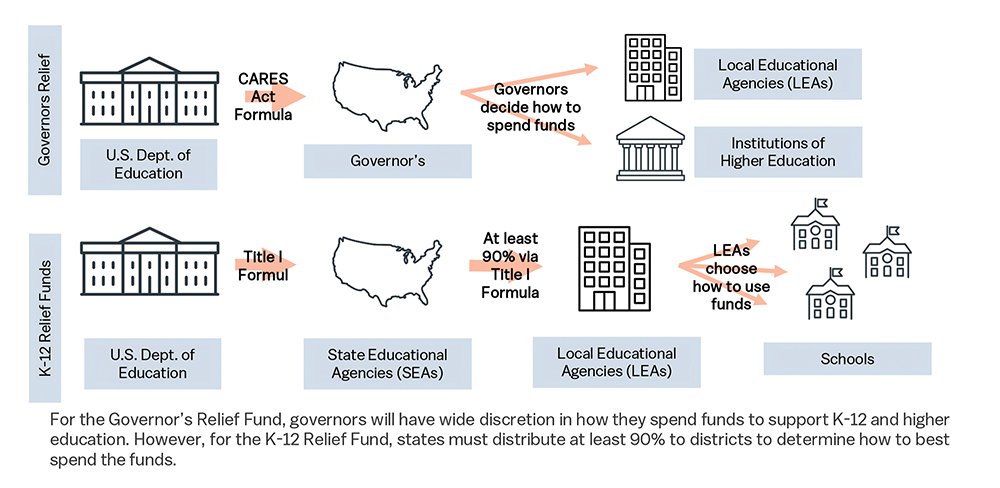 Under Title 1, funds will be released to offset numerous instructional and infrastructure costs that local educational agencies have incurred since moving instruction to remote and hybrid environments.
While there are many details that must be explored, we understand that knowing is half the battle. So, if you are an educational leader, visit https://www.cde.ca.gov/fg/cr/caresact.asp to learn about available funds and the process you must take to secure this added benefit for your learners.
If you are interested in partnering with the KCI for custom professional learning or group discounts to our programs, please contact Justin Sewell at jsewell@krauseinnovationcenter.org.