Cybersecurity Collaboration with the US Office of Naval Research
An area of computer science that has received a lot of attention lately has been cybersecurity. We are constantly hearing of cyber attacks on our institutions and private industry. According to the U.S. Bureau of Labor Statistics, the 2020 median pay for a position in the cybersecurity field is $103,590 per year, and the projected 10-year growth rate is 33%. Demand will continue to increase as our society becomes more technologically advanced, and the consequences of not having enough qualified personnel will be dire for the United States. We need to educate students in elementary, middle, and high school on cybersecurity so that they are prepared to enter college and the workforce with the skills necessary to combat growing numbers of cyber attacks.
The United States Office of Naval Research (ONR) recognizes just how important this issue is to the overall security of our country. They are investing millions of dollars into training the next generation of professionals for related positions and jobs of the future. One of those areas of investments from ONR has been in the StepUP Program's Cybersecurity Career Awareness Project. In partnership with Ignited and Science from Scientists, KCI formed the StepUP Program by merging the partners' long-standing programs into one powerful workforce pipeline and diversity program. StepUP closes critical gaps in STEM resources, highlights amazing career opportunities, and brings role models to middle and high school students in diverse communities at underserved schools.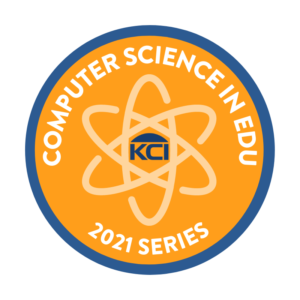 StepUP's Cybersecurity Career Awareness Project aims to cultivate a diverse, world-class cybersecurity workforce and consists of:
Cybersecurity curriculum for middle and high school students featuring careers and grade-appropriate hands-on activities to develop skills and analytical thinking skills. It is written by practicing teachers and adaptable to multiple required subjects and grade levels.
Cybersecurity teacher training via in-class professional volunteers, introductory cybersecurity workshops, and cybersecurity industry experiences
Cybersecurity Learning Community for teachers to share struggles, best practices, resources, and collectively search for professional cybersecurity classroom volunteers
The Krause Center for Innovation will be running a cybersecurity workshop, facilitated by Mike Murphy and Gregory Brown, from December 6 – 11, 2021. This is a free workshop for all those who register.
**This work relates to the Department of Navy award N00014-21-1-2778 issued by the Office of Naval Research. Any opinions, findings, and conclusions or recommendations expressed in this material are those of the author(s) and do not necessarily reflect the views of the Office of Naval Research.
Please check out the CS in EDU Series page to learn more, register, and find the information to participate. We look forward to seeing you there!