What is it that makes learning memorable and effective? For years, we at the KCI's MERIT program have helped teachers explore technology's potential for strengthening teaching and learning. Now, we're asking another question:
What is it that allows a teacher to inspire colleagues, helping them see new paths for their students and themselves?
With Emerging Leaders in Learning Innovation, our goal is to allow educators with leadership potential who want to stay directly connected with the classroom experience to also launch projects with broader impact and inspire their community in powerful ways.
Learn to:
identify and apply strong academic research in education and best practices
present in compelling ways
share their expertise and results with school, district, and county-level leaders
You can call it ELLI (pronounced like the girl's name, "Ellie"), and you are very welcome to contact me or Justin Sewell, Director of Programs and Partnerships at KCI, about this new KCI program.
Learn from a recognized leader
My name is Rushton Hurley, and I ran the MERIT program for four years, including last year, when we revamped it to help teachers support students and learning through distance instruction. I am a former teacher and principal, I've trained teachers and school leaders around the world, and I have written three books on teaching and school improvement.
The chance to help dynamic teachers design and implement projects that can inspire and transform their communities is one I welcome, and I hope you'll reach out to share ideas on how we can take the KCI's educational service to new levels!
Find out if the ELLI program is for you:
Check your eligibility and apply for Summer 2021
---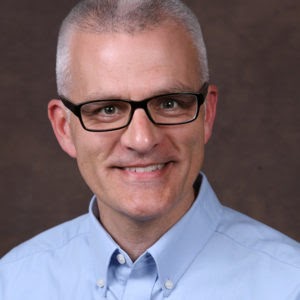 Rushton Hurley has worked and studied on three continents as a Japanese language teacher, school principal, teacher trainer, and inspirational speaker. He founded and directs the educational nonprofit Next Vista for Learning, which houses a free library of creative educational videos at NextVista.org, and holds masters degrees in Education and East Asian Studies from Stanford University.
The author of three books, Rushton's fun and thoughtful talks center on inspiration and creativity, technology and leadership, avenues for engaging learning, the power of digital media and tools for collaboration, and personal and professional perspectives in a technology-infused, ever-changing world.
Rushton loves to travel, makes occasionally successful attempts to take a good picture, cleans up after his cats, and considers himself to have married up.
---
Contact Rushton & Justin