What is MERIT?
The MERIT (Making Education Relevant through Innovative Teaching) program has been KCI's premier professional learning program.
This research-based, educator development program is designed to help teachers bolster their curriculum with new teaching methodologies. A series of technology-enhanced learning activities and guest instructors motivate, challenge, and inspire the diverse learners and leaders of the future.
MERIT is a year-long program that starts each spring, includes a two-week intensive summer institute, and continues with follow-up classes in the fall and winter quarters.
MERIT is for any teacher or educational leader who wants to bring what they do to a new level, working with other dynamic educators to focus on technology's possibilities with creativity, collaboration, and critical thinking.
What's different this year?
MERIT has always been the pinnacle of KCI's professional learning programs. This year, we are openly recruiting educators from a variety of backgrounds and skills sets. We know that pre-service teachers and new in-service teachers require the high quality professional learning opportunities that other more experienced teachers have access to.
We welcome veteran, pre-service, and new teachers to participate in MERIT21.
Additionally, MERIT participants will be eligible to receive a California Certificate of Achievement as an Education Technology Specialist, and participants will earn 12 Foothill College quarter units. (Note: We will not be offering a stipend for participation this year.)
Research Centered
The MERIT Program seeks to show through qualitative and quantitative measures that new teaching approaches and engaging technology in the hands of a well-trained teacher can improve student learning. Participants have the opportunity to learn to use and contribute to a variety of resources for collaboration, and are required to design projects not simply to provide dynamic learning experiences for their students, but also create open educational resources that will be of value to other teachers and students near and far.
Who is it for?  What are the time requirements?
MERIT (Making Education Relevant through Innovative Teaching) is open to educators from around the United States. There are also a few spots for international participants who are fluent in English. Only California educators (who must have been a resident for at least 12 months) are eligible for units upon completion of the program
MERIT is a 10-month commitment, starting with our Program Orientation on June 5, 2021 and finishing in late March, 2022.
All MERIT participants must attend the 2021 Virtual Summer Institute, which will run from Monday, July 12, 2021, through Friday, July 23, 2021. The program runs from 9am - 4pm every weekday.
There are 4 follow-up Saturday meetings between October - March, 2022.
October 2, 2021
November 6,2021
February 5, 2022
March 5, 2022
What will you need to complete?
KCI Edtech Adventure Credits are earned by completing separate tasks from KCI classes (e.g., conference attendance, contest judging, presenting at a conference, etc). Be prepared to participate in this choice-based program.
What is the application process?
Before you get started with this online application, we highly recommend you download the PDF version to review the questions and draft your responses first.
You must also get a supervising administrator to complete a recommendation form for you. The Administrator Support Form can be found here.
Your application and your principal's recommendation are due by May 31, 2021.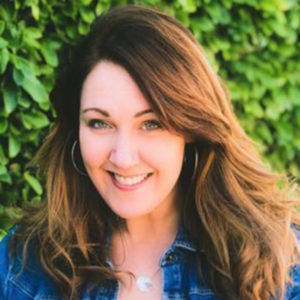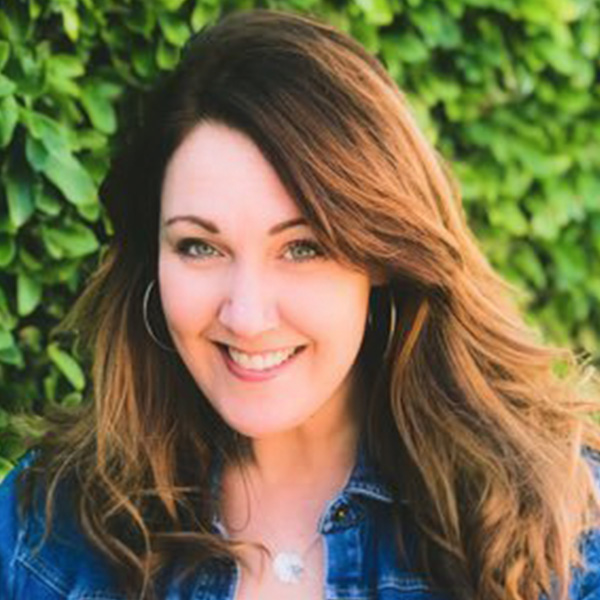 Cate Tolnai
MERIT 2021 Program Director
Cate Tolnai supports educators and leaders as Director of Marketing & Strategy at the Krause Center for Innovation. She has been in education since 2002, and brings her experience in classrooms and as a site, district, and county administrator to each of her projects. In 2019, she co-authored the ISTE publication highlighting the impact of game-based learning,
"Power Up Your Classroom: Reimagine Learning Through Gameplay."
Cate is committed to designing professional learning opportunities that empower educators and engage them with dynamic, creative activities and real-world strategies. As a Google Certified Innovator and Trainer as well as an Adobe Education Leader, she commits to supporting the integration of technology and teaching across grade levels and content areas. She speaks nationally on digital badges, gamification, and the impact of instructional play for both k-12 students and teachers.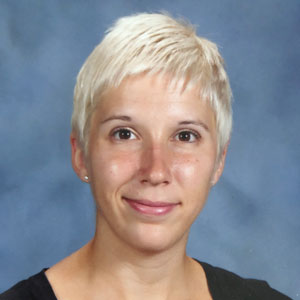 Kas Pereira
MERIT 2021 Assistant Program Director
Kas is the current Teacher in Residence at the KCI. She is in charge of curriculum development, course management, and instruction. She is also the Director of the KCI's Makerspace and Makerspace programs. Kas has long been a KCI affiliate, being a 2012 MERIT Fellow, the miniMERIT Program Director for several years, and a guest instructor in many programs. Most recently, she has been an adjunct faculty member for Foothill and a Lead Maker in the KCI's Makerspace before stepping into her current role.
Kas comes to the KCI from a background of sixteen years teaching high school, the last twelve in the East Side Union High School District in San Jose. As a teacher of Film, Media, and English, she has run the Yearbook along with a daily broadcast television show for several years. Kas has also served as the WASC Coordinator, the Professional Development Coordinator, and a Department Chair at her school site. Most recently, she was one of the co-founders and the Director of the Quicksilver Innovation Program (QuIP), a small learning community for freshmen and sophomores that focuses on cross-curricular and project-based learning. Kas has a B.A. in Literature from UC Santa Cruz, an M.A. in Educational Best Practices and an M.A. in Educational Leadership from San Jose State University, as well as an administrative credential, and a single subject teaching credential in English with a supplementary authorization in Graphic Arts.
Kas is a MERIT alumnus from the Class of 2012, and has spent her summers working with the KCI as the miniMERIT Program Director for several years. She is passionate about learning through play and empowering students to find their voices. She loves working with educators because they are the most creative, passionate, and fun group of people on the planet.