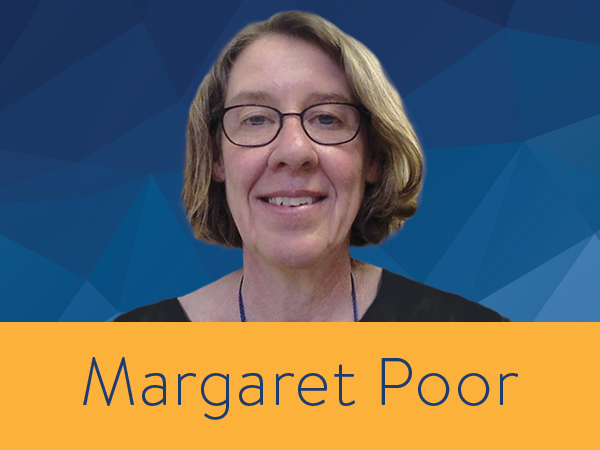 "I teach some of our youngest students and found some great tools that make the distance learning environment more comfortable for them—and help me assess their progress without causing stress."
Margaret Poor teaches science to elementary school students.
Reaching our Youngest Students
She worried most about how her youngest students would fit into a distance learning model geared to older pupils.
"Our youngest students aren't usually measured as formally as those older, and I was so thankful to learn how to solve this using tools like Padlet and Flipgrid that I learned about in MERIT 20."
Practical Tools for Sharing Ideas
Margaret explains that her young students write their observations in a notebook which they then hold up to the computer screen and Padlet captures and pastes to a group bulletin board. "This lets me see what they're observing and learning from their words and drawings," she explains, "and I can note progress."
For those a bit older, there's Flipgrid that lets them construct a simple slide show which she can review and return to them with feedback in the form of voice comments recorded on each slide.
This is a very practical way for her to track progress and keep her students engaged without them feeling overwhelmed by processes.
Increasing Student Engagement
"Initially I thought I'd be adding just a few technology tools to a curriculum that really used none," she states. "But when the pandemic dictated distance learning, I needed to shift completely."
Margaret's young science learners use phrases like "I notice… " or "I wonder…" as they begin to observe the world around them. While introducing the concept of light via a Zoom demo, her students used electronic sticky notes in Padlet to paste to a virtual group bulletin board, each one starting with "I notice" or "I wonder." From there the discussion ensued.
Although distance learning isn't the same as being in an actual classroom, a great deal of involvement and dialogue can be cultivated using applications like these.
"Engagement is my top goal," Margaret tells us. "If the kids are engaged, they'll participate. If not, they'll be doing something else, like playing a video game on their own."
Framework for Growth
"MERIT taught me how to use technology not as an end but as a framework so kids continue have opportunities to grow in this time of distance learning," Margaret concludes.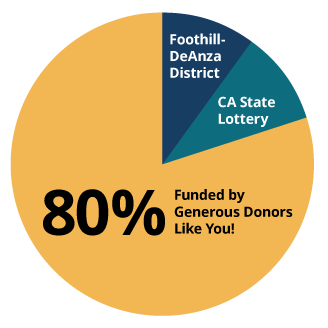 We are partnering with school districts to integrate the approach described in these stories with their own professional development programs—however to maintain and expand we need to increase our funding base.
In Summer 2020 alone, we reached over 2000 teachers.
---
Your support is crucial
Only 10% of our funding comes from the Foothill-De Anza District (primarily for facilities), with another 10% from state lottery funding—the remaining 80% comes from the generous donations of people like you.
Your donation of any amount is gratefully appreciated
You can make a credit card donation on the Foothill Foundation secure donation page*, designating the Krause Center for Innovation as shown below. You will receive an immediate email confirmation of your donation, as well as a hard copy letter.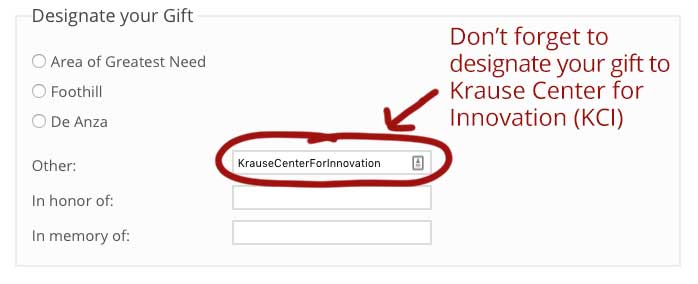 *KCI is under the fiscal sponsorship of the Foothill-De Anza Community Colleges Foundation, a 501(c)3 auxiliary organization that seeks and sustains philanthropic support for programs that advance student success.
75% of donors contributed $150 or more
Please join them and make California's teachers more effective and inspiring.