This year, we're focused on improving distance learning experiences.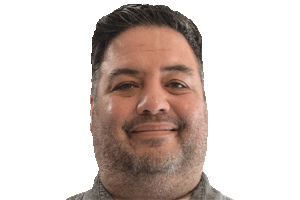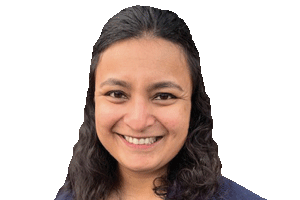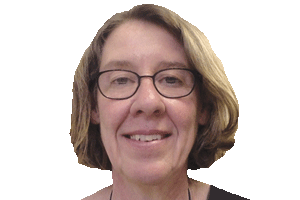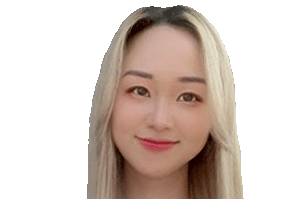 These teachers recently participated in MERIT20, KCI's premier professional learning program. This research-based, educator development program helps teachers bolster their curriculum with new teaching methodologies and technology-enhanced learning activities to motivate, challenge and inspire the diverse learners and leaders of the future.
Together we can transform teaching and learning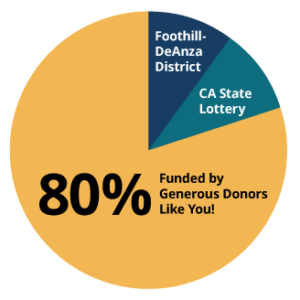 We are partnering with school districts to integrate the approach described in these stories with their own professional development programs-however to maintain and expand we need to increase our funding base.
In Summer 2020 alone, we reached over 2000 teachers.
---
Your support is crucial
Only 10% of our funding comes from the Foothill-De Anza District (primarily for facilities), with another 10% from state lottery funding—the remaining 80% comes from the generous donations of people like you.
Your donation of any amount is gratefully appreciated
You can make a credit card donation on the Foothill Foundation secure donation page*, designating the Krause Center for Innovation as shown below. You will receive an immediate email confirmation of your donation, as well as a hard copy letter.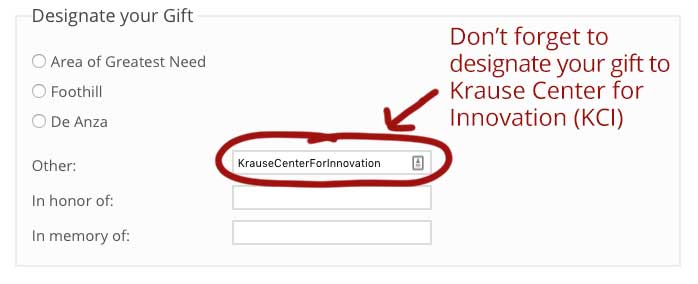 *KCI is under the fiscal sponsorship of the Foothill-De Anza Community Colleges Foundation, a 501(c)3 auxiliary organization that seeks and sustains philanthropic support for programs that advance student success.
75% of donors contributed $150 or more
Please join them and make California's teachers more effective and inspiring.